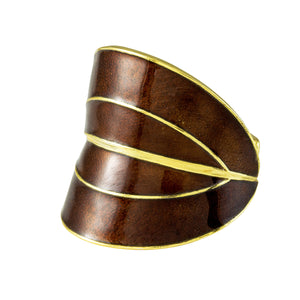 Opro Norske emaljesmykker
Moon ring (670-11D) - forgyldt sølv, brun emalje
Regular price
2.110,00 kr
0,00 kr
Unit price
per
Tax included.
Moon (670/11D) enamel ring, adjustable. Brown enamel (1/566), gilded 925-silver.
All enamel jewelry by 'Opro Norske emaljesmykker' are controlled and crafted  individuelle by hand - locally in Oslo.
Delivery time for enamle colours/models, not in stock will normally be 3-4 weeks, but now before Christmas, delivery time will be approximatley 6 weeks.
----
Moon ring (670/11D). Brun emalje (1/566), forgyldt 925-sølv. Høyde 24 mm.
Alle smykkene fra 'Opro Norske emaljesmykker', kvalitetsikres og produseres individuelt - lokalt i Oslo. Alle smykkene kan også produseres i sølv eller forgylt sølv og i alle tilgjengelige emaljefarger. (fargekart kommer)
Leveringstid på emalje-farger/modeller vi ikke har på lager, vil normalt ligge på 3-4 uker, men nå før jul vil leveringstiden være på ca. 6 uker.
---